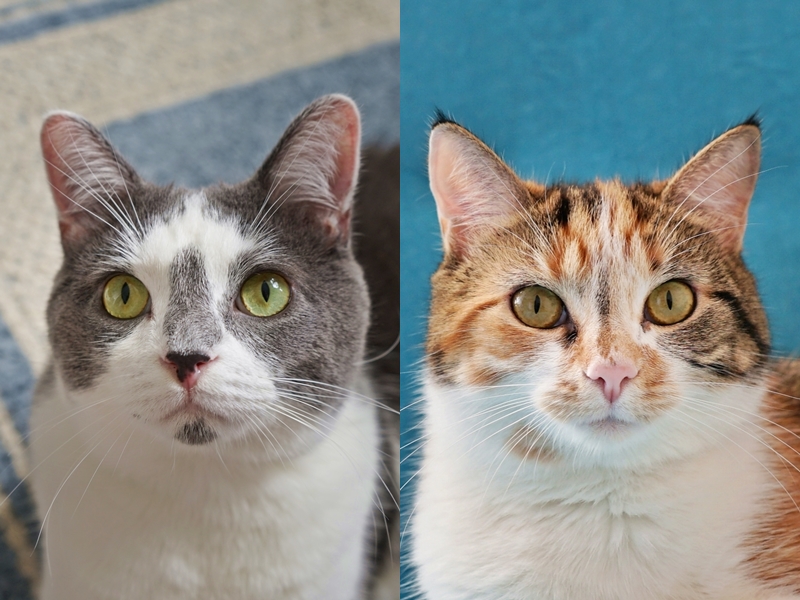 Hello Hello Hello! Some of you might already know that we have temporary house members lately. They are my younger uncle and aunt. Foggy and Sunshine is now living with us because our grandma recently passed away. She is enjoying her peaceful time and drinking her favorite wine in heaven. We would love to keep them here and have a big family but our condo only allows us to have 2 pets as maximum.
We can't send them back to a shelter either because they are not kittens and they have less chance to get adopted. And if they are not adopted eventually, they might have to say goodbye to the world forever. And we hate to see that because they are the sweetest cats and deserve a loving home.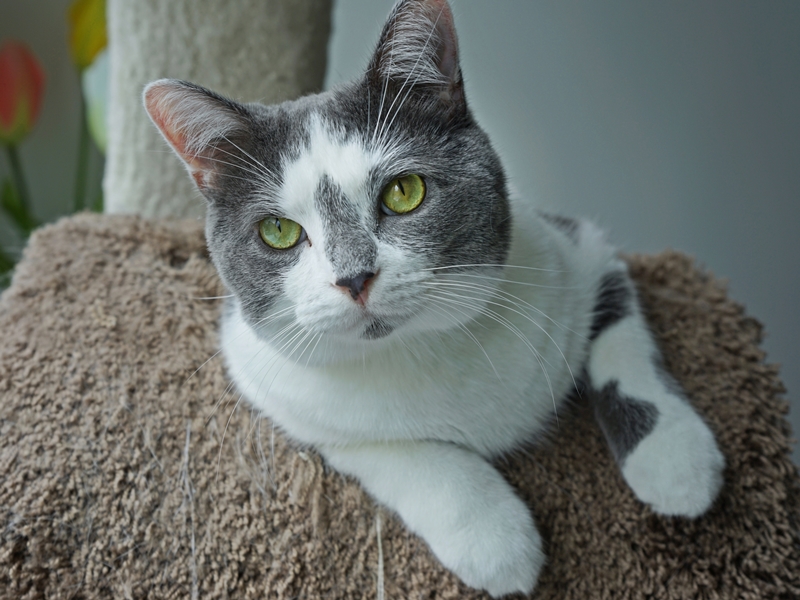 Foggy, an adorable grey & white boy, is a super sweet boy. His extra soft and thick hair makes him the best cuddle buddy. He is not afraid of anything but the vacuum. He has a very cool and mellow personality that will get along with anyone and that makes him the most popular member of the house! With his deep green eyes, his is very good at asking for snack time.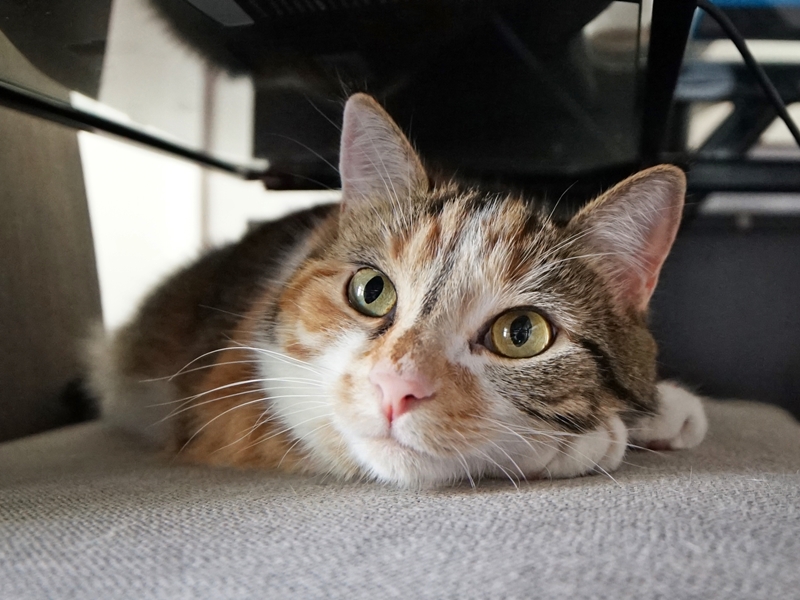 Sunshine, a beautiful calico girl, is a doll. As a girl, she will take her time to get to know people and other cats. But once she trusts someone, she gives her heart forever. She literally will put paws on your lap and look at you with the eyes that say "everything will be fine, just keep smiling and rub my belly." With her unique cricked tail, ear tip hair & beautiful mixed color furr, she is a truly the definition of natural beauty.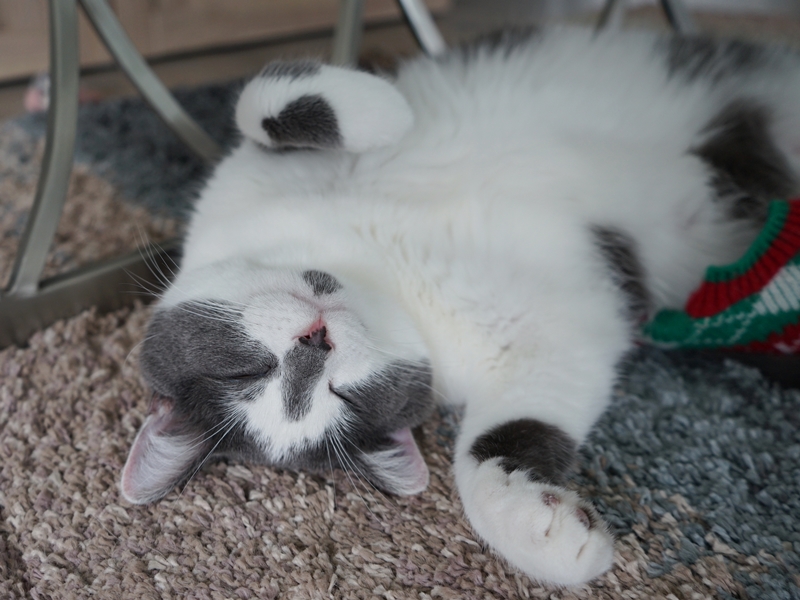 They are both great therapy cats as they helped grandma through her cancer battle and made step grandpa who is suffering with Parkinsons and Alzheimers smile again. They are one and a half years old and healthy. They are real siblings that are going through many changes and tough times together, so it's important to find a loving home that will take them forever.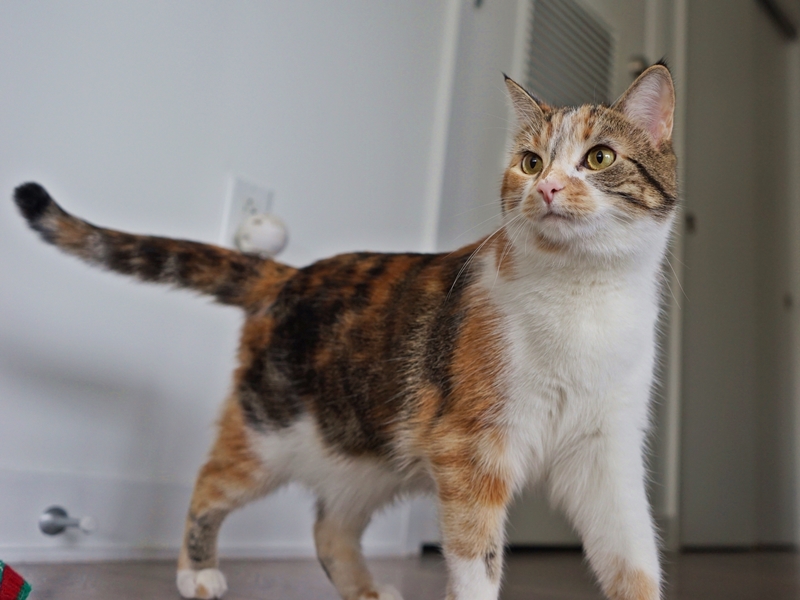 Please join me to help Foggy and Sunshine find their new home by sharing their story to your friends especially if you live in Washington DC, Marlyland, Virginia area. You can email me at cowscotch@gmail.com or contact me directly on my website TheCowCat.com or my Facebook page. Together we can help these sweetest cats that deserve a long home. Thank you very much!
Comments
comments