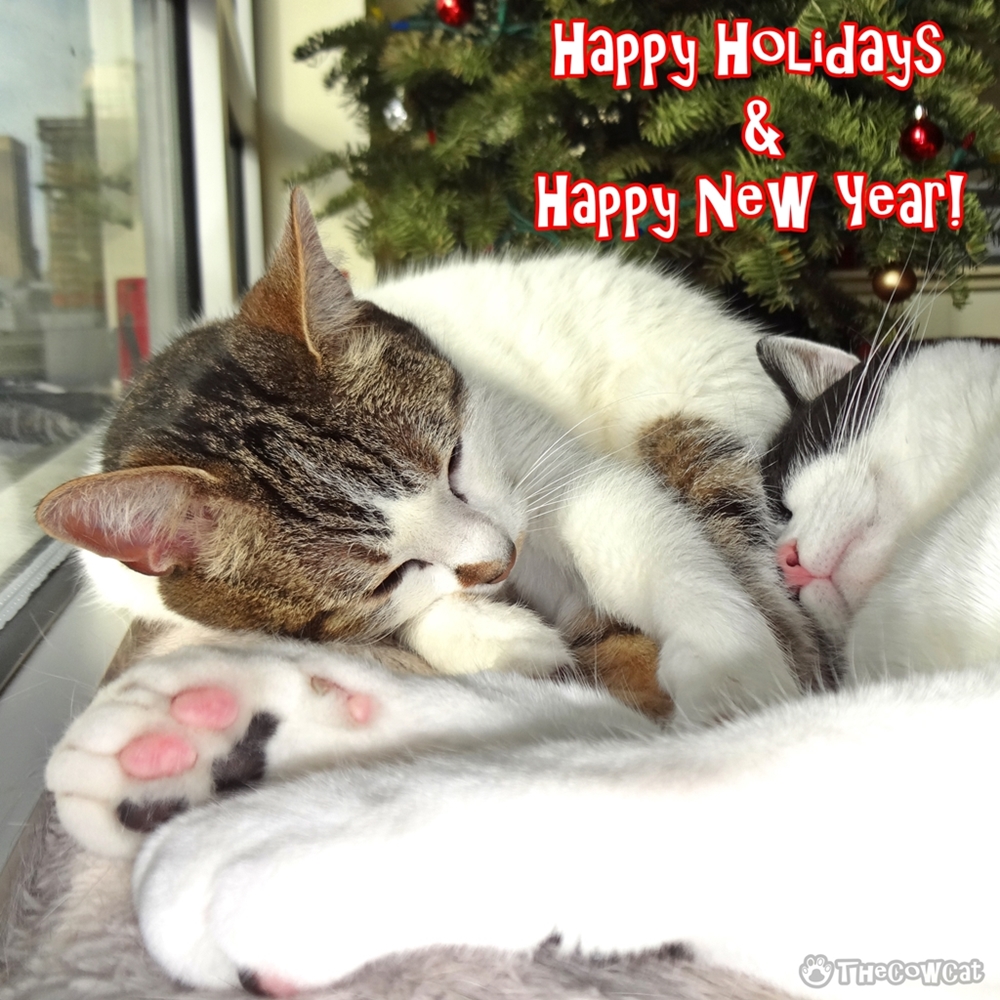 Happy Holidays my friends and furriends! Are you ready for this best time of the year? It is fast approaching. I've got all my shopping done for my daddy and Soda. I have some mousys, birdies, and cat nip to give to my loved ones! I've also been helping daddy wrap some gifts this year. I make sure the wrapping paper smells and tastes ok, and that the boxes will be tough enough for packing. This is not an easy job my furriends! I'm exhausted now!
Last week I asked my Facebook friends to submit cat photos because I want to have more furriends in my Christmas cards (Don't tell Soda but I get tired of her diva behavior sometimes lol.) I got so many furriend's photo posted on my Facebook. Thank you very much! As I promised, here you go!
Have A Fluffy Holidays Card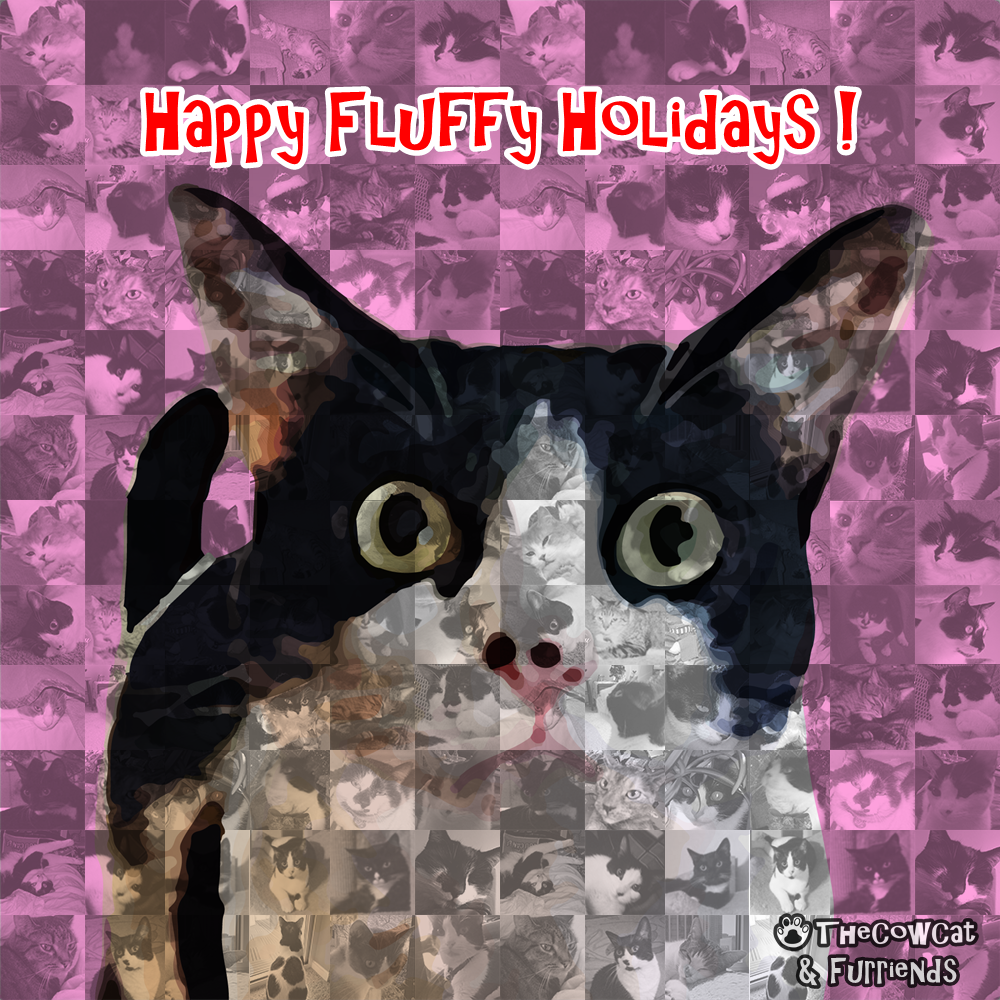 Cute Kitties in this card: Chester, Parker, Puddy Tat, Tiger, Boo Boo, Sally, Bella, Weezy, Babygirl, Madison, Finn, Miracle, Hopeful Profile, Bogart, Simon, Irwin, Cinnamon, Sansa, Yum Yum, Moopie, Patch, Rory, Pocono, Panda, KC, Binks, Django, Nikola, Artemis, Marta, Tsitsiko, anonymous 1, anonymous 2.
The Cow Cat and Furriends Need Catnip For Holidays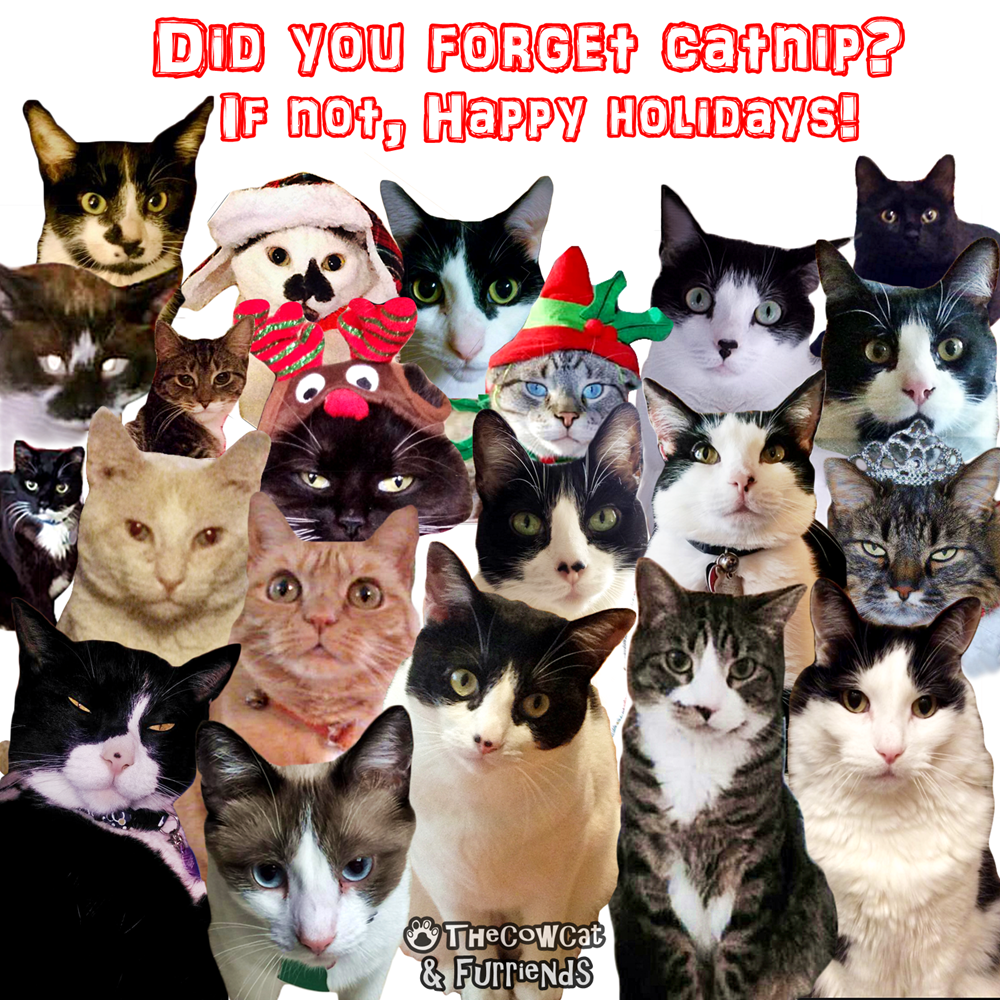 Cute Kitties in this card: Mo, Mickey Boy, Eli, Hoppus, Jacob, Katie, Gingerale, Horus, Freckles, Adam, Elvira, Bombay, Vegas, Sinatra, PaulE, Shelby, Ada, Stash, Gizmo, Leeland
Bonus Card: Too Much Eggnog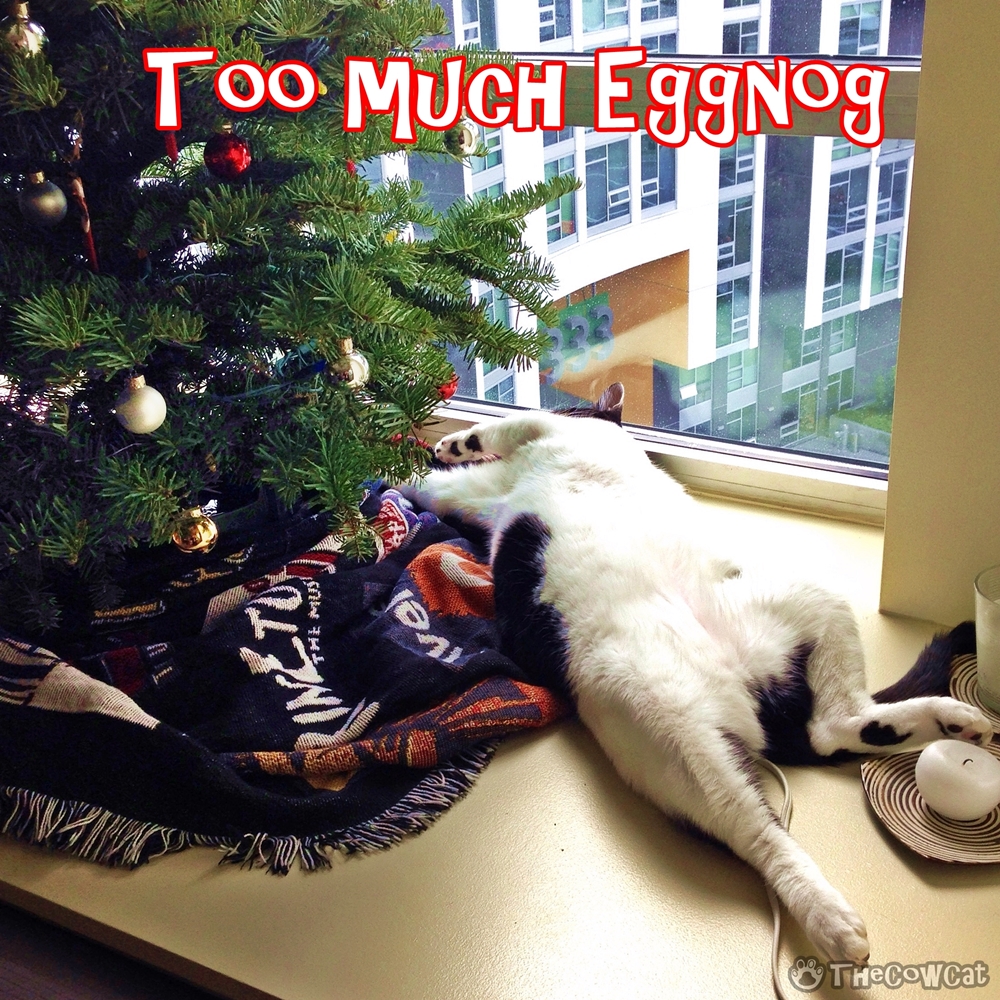 And feel free to save any of these cards from this page to send to your loved ones!
Let me know what you are planning to do over the Holidays in the comments section below. Mine is watching cat videos online all day long!
HAPPY HOLIDAYS from Scotch, Soda & Family
Comments
comments