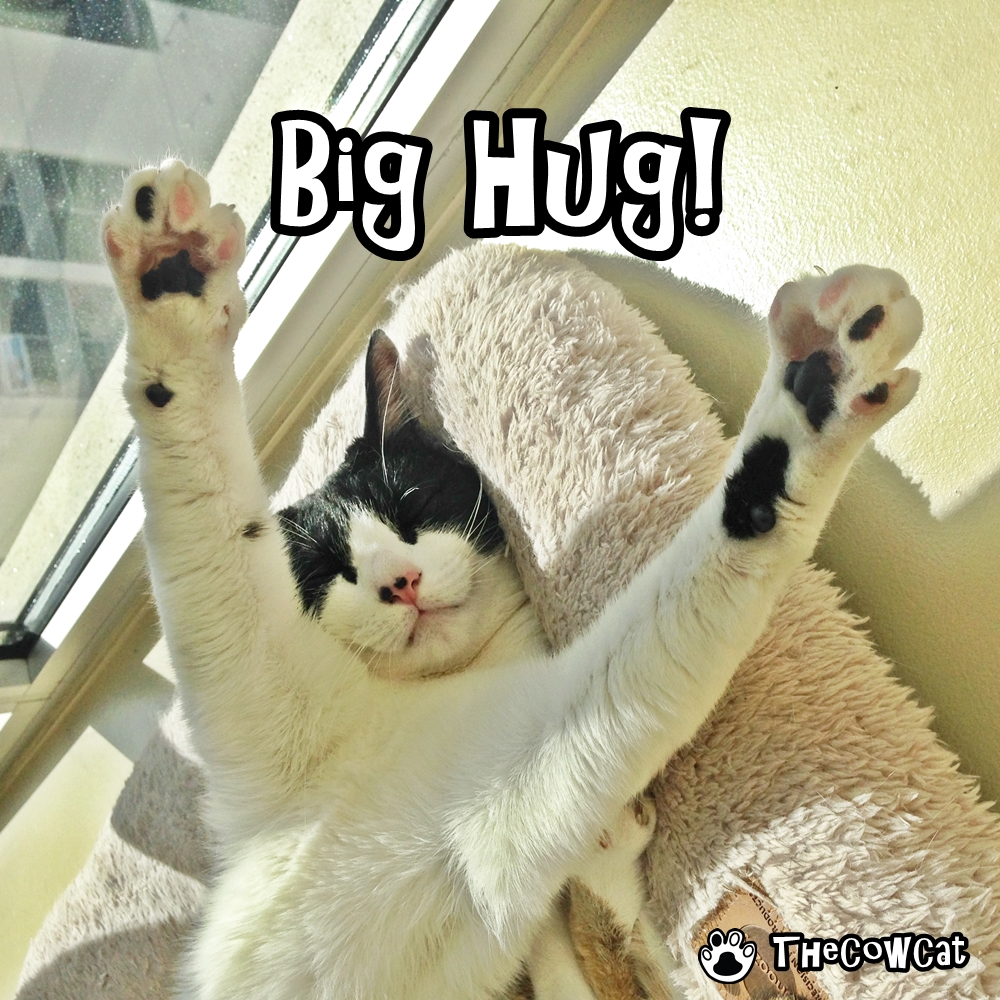 Thank You Very Much!
Thanks for stopping by my cute cat blog!  I want to raise awareness for all cute animals, not just a cute kitty like me!  People say I look like a cow, and I'm called a cow cat.  I can tell you when I get upset, my cow horns show, lol.  With this project, I want to raise awareness for all the other cute animals that are in need of a good home, whether they are in a shelter or elsewhere.   With your support, we can make a difference and help many cute cats and other animals find a loving home like my sister Soda and I did!  When I was in the shelter, someone adopted me, but later found out I was sick, so they decided not to adopt me.  I was in a room all by myself.  I saw my current owner and I kept banging on the glass and saying "meow" so he would see me and how much I wanted to go home!  The shelter told my owner I was sick and that I still needed a home because the previous people didn't want me, so he took me home with Soda, and some medicine, and here I am today!  People lead a happier life when surrounded by cute and loving animals, and I know it makes my life better to have a loving family.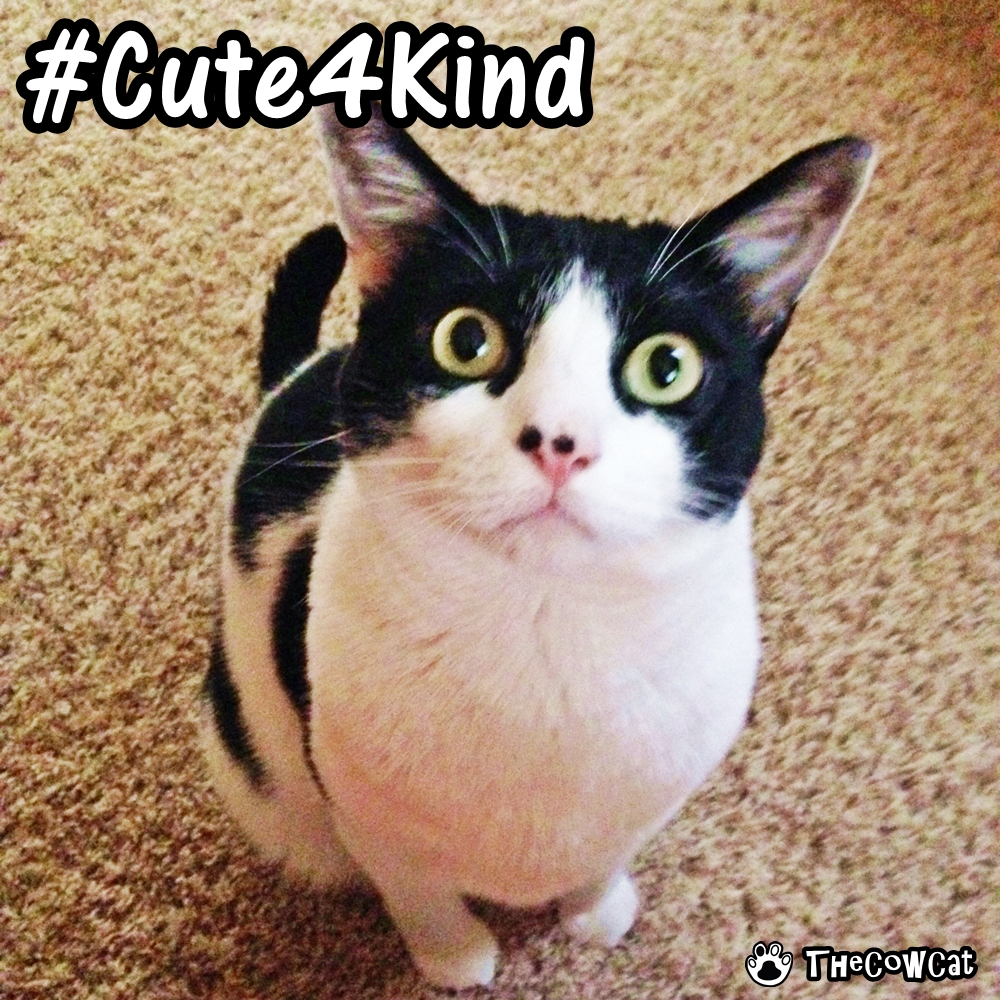 Cute4Kind Project
Be a part of The Cow Cat community by sharing your cute kitty story or your funny cat pictures using #Cute4Kind on your favorite social media sites.  You can also look at photos with #Cute4Kind by me and my furry friends on Cute4Kind page.  I'm always getting into some sort of mischief and somehow there is always a camera to capture it!  I'm always excited when I get new friends, and I love to see the pictures you post and read your comments. So lets' make the world cuter together with me 🙂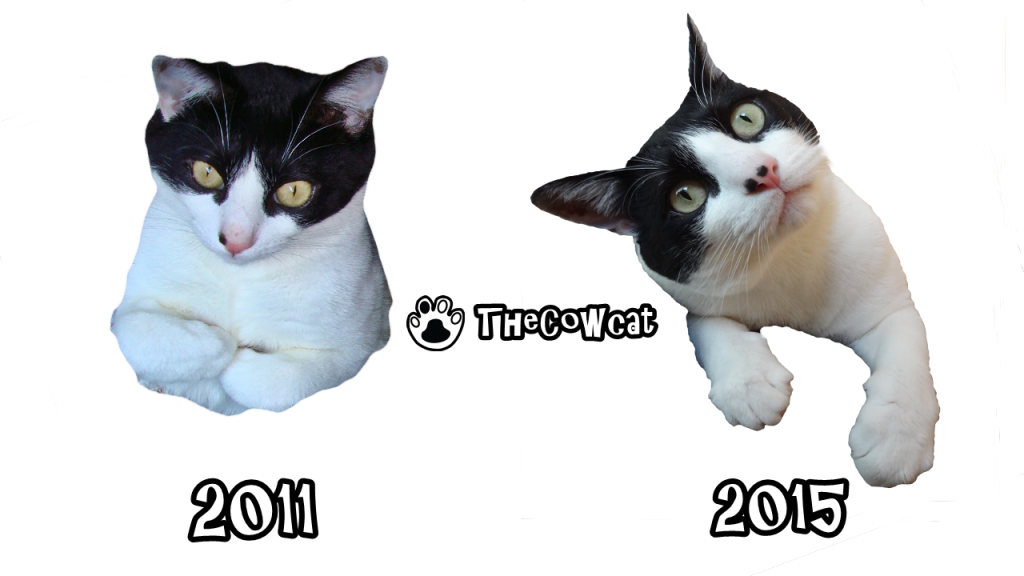 The Cow Cat Facts
As I got older, I grew more spots all over!  Do you see the spot in the shape of a heart on my back?  The spots on my nose keep getting bigger and I may have a black nose someday!
Comments
comments