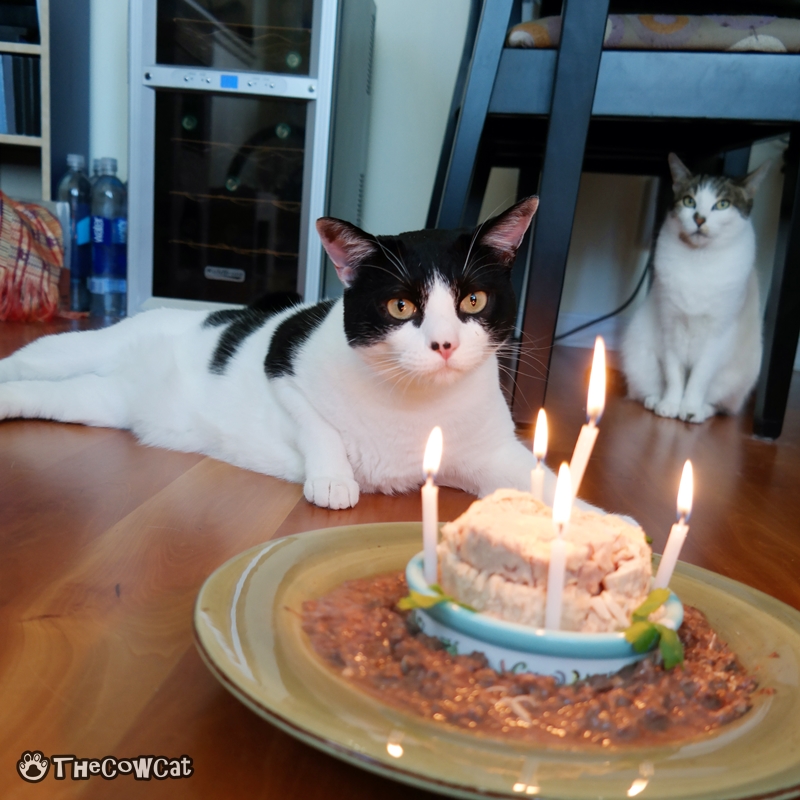 It's been a big week for me my cute furry friends. This past week was my 5th Birthday. Where does the time go? It was also my "sister" Soda's birthday; she is also 5 years old. I had a great celebration planned, and as you can see, I had a special birthday cake with candles for me! You may see Soda in the background. She got a cake too, but she's not thrilled about birthdays because she doesn't like getting older. I told her she still looks 3! She hissed, bad kitty! Me, I love to celebrate, and my birthday is the perfect excuse to throw a pawty!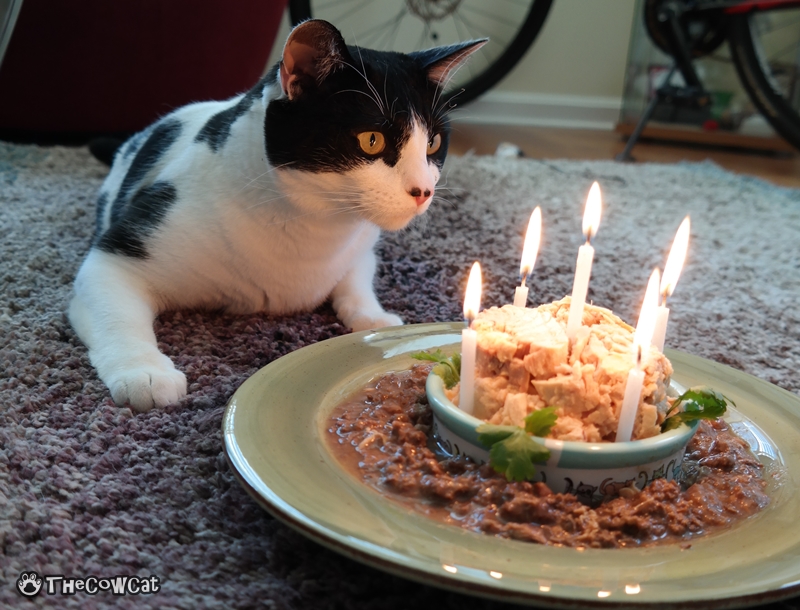 How many of you like to celebrate your birthday? I know some people love to celebrate so much they have a birthday week! Others tend to hide under the bed, like Soda! Tell me what you like to do for your birthday. Do you also celebrate your pets' birthday? I'd love to hear what you do to celebrate with your furry friends. Do you blow out the candles and make a wish?
My wish (I know you aren't supposed to tell) is that other people help less fortunate animals in shelters or other places by adopting them and bringing joy to the animals and to those who adopt them!
Please check out #Cute4Kind (Cute4Kind.org) to learn more about how I'm trying to help other animals.
I'll be honest friends, the next day after my birthday pawty was a little rough. I think I was a bit hung over from all the excitement. I definitely needed my 16 hours of sleep the next day! It was a great pawty though! I guess it's ok to indulge once in a while, am I right?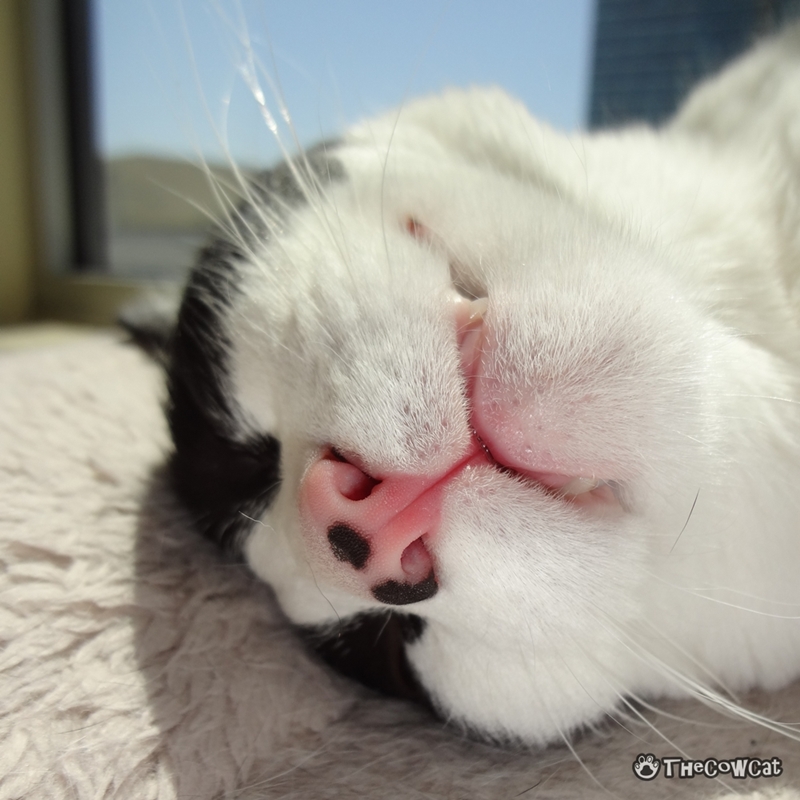 Well, my friends, thanks for reading about my big birthday celebration. Don't forget to tell me how you celebrate your birthday and the birthday of your furry friends in the comment section below. Like what you read here, don't forget to sign up for my inspiring quotes. It will be certain to brighten up your day! Off to a cat nap my friends, I need a break from work! Until next time, keep loving spots!
Comments
comments