Welcome to the premiere for The Caterview, the project that I'm working on with my furriends! I hope The Caterview helps animal parents understand their pets better. There are so many secrets we are going to reveal to all animal lovers out there.
Okay, the waiting is over! As I promised, here is the very first Caterview with my very first guest (and very good friend) Miss Sophie The model !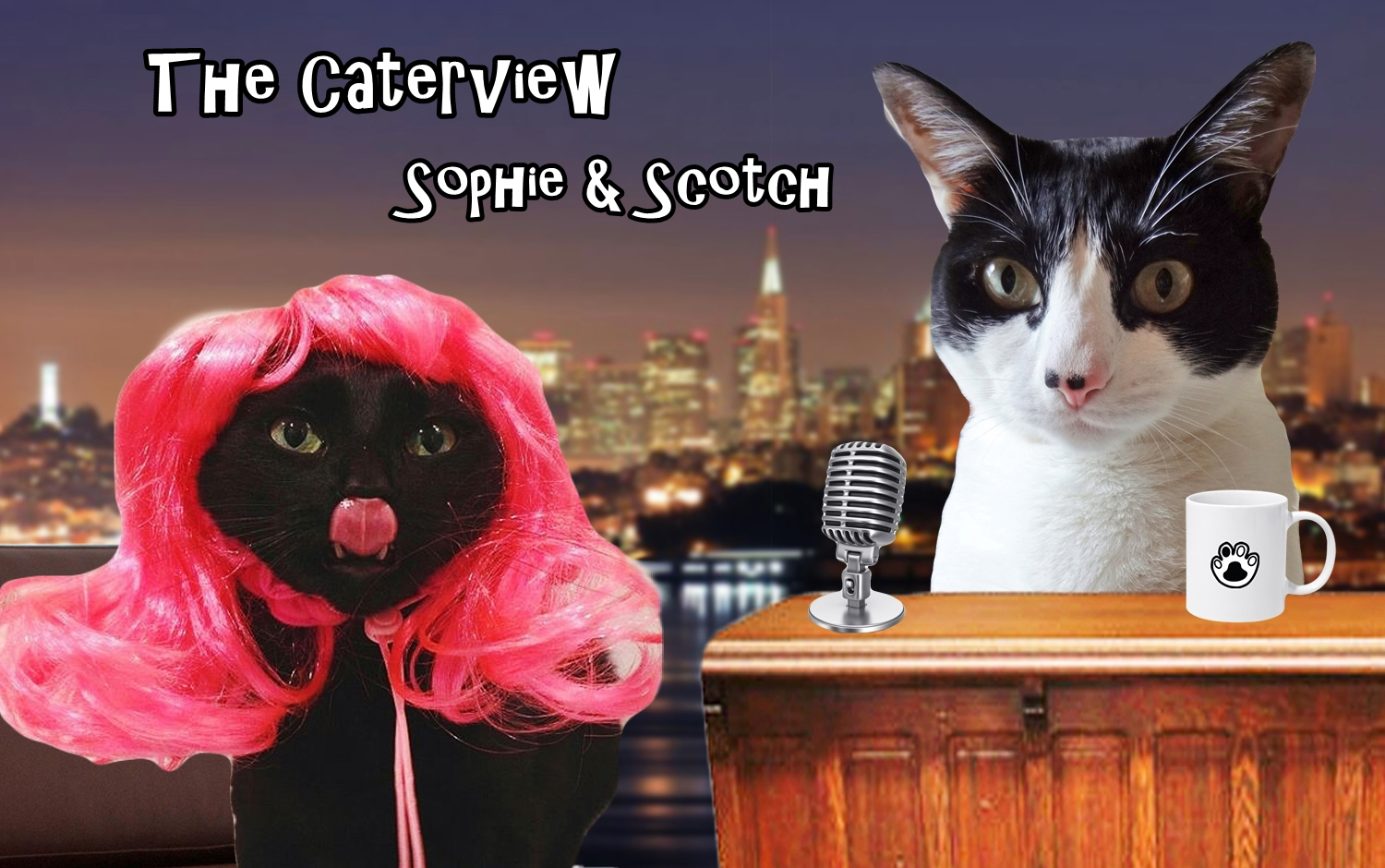 Hi Sophie! Welcome to The Caterview! I'm so hornered and excited to have you as my first EVER guest of the show. Why don't you tell us a bit about yourself?
Hi!  My name is Sophie Miller and I live in NJ with my two tortie sisters Madeline and Polly and my humom Jennifer.  I just turned 5yrs old in June.  This week we are actually moving in with our soon-to-be father and his dog Chloe.  I lived with dogs when I was tiny, but I haven't been around any much since then.  I'm excited for a dog sister, but I'm sure that I will have to make sure she knows who's the boss!!
How did you find your parents? Or vise versa?
My humom's friend rescued me when I was a tiny baby along with my mamma and my siblings.  When we were all old enough to find our forever homes, my humom took me just to foster me.  She wanted me to live with a girl that she worked with, but after I was in her home, she fell madly in love with me and couldn't give me up.  I totally won her and her kitties over with my kitty charm and humor!!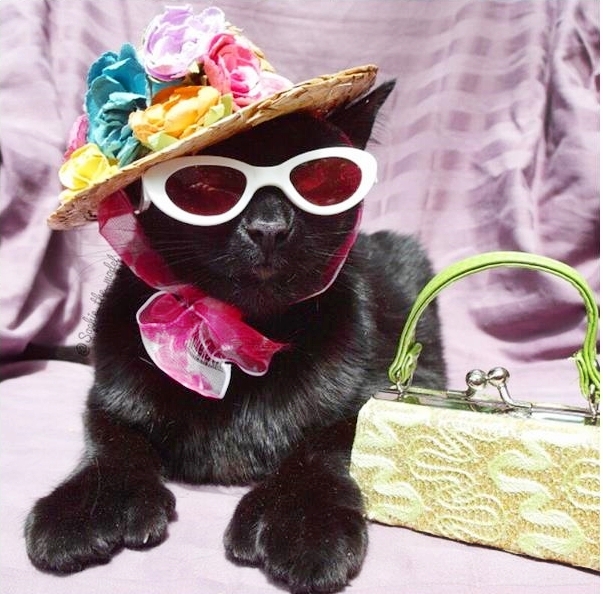 Tell us your secret to have that good hair?
My humom loves my sleek and silky fur.  She has us on an amazing grain free food that keeps us all looking our best!  I also LOVE to be brushed, and I run from across the house when I see my humom holding the brush.  It just feels soooo good!!
WoW That's unusual! My sister hates the be brushed, but I put up on it because I know I will get treats if I behave 😉 What is the thing you just can't resist?
I'm not a very big eater, I mean I love my food, but most snacks and human food don't interest me at all except for Temptations treats.  Holy moly those things are good!!  I don't even care what flavor they are, I love them all!!  Yummmm yumm yumm!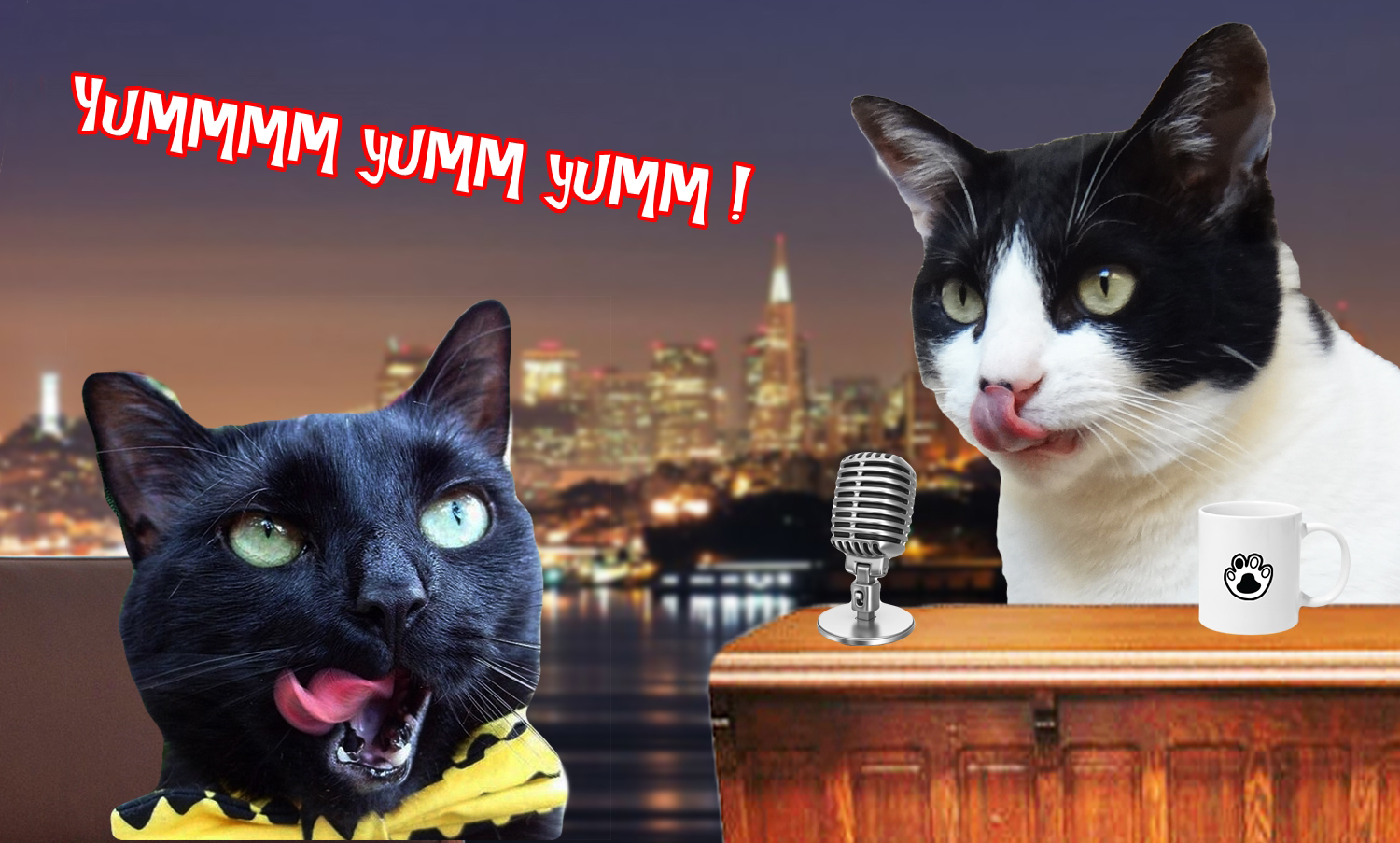 What do you think about bath?
I like to keep myself clean and in tip top shape, so mom never feels the need to bathe me except for one time, and it was the absolute worst day of my life!!  I had stayed at a babysitter's house once, and I got fleas in their house.  I had a pretty bad reaction to them and mom had to give me a special medicated bath to sooth my skin.  She says I looked like a drowned rat!
Taylor Swift or Katy Perry?
If I had to choose my favorite performer other than my humom's comedy, I would say that I really like Katy Perry.  She is a huge cat lover and even named her cat Kitty Purry!!
Your favorite toy? What make it so special?
My most favorite toy in the whole wide world is my Cat Dancer.  Holy moly I love when mom takes that thing out!  I get so crazy with it and jump and twist in the air!  I think that it reminds me of a moth so that's why I love it so much.  Moths are my favorite bug to catch. They are like little powdered donuts!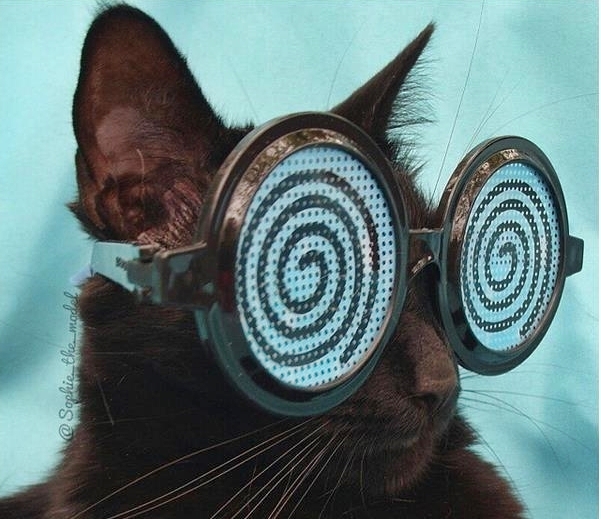 What get you most excited?
I get excited every day just about life!!  I love to spend time with my humom and getting petted and brushed.  I also love getting dressed up and posing for the camera.  Alot of humans think that I'm not happy doing it, but they are so wrong!  I love it!  I help mommy dress me and I purr the whole time!  When she takes my clothes off of me, I try to climb back into them!
Most annoying humom behavior, but you kinda like it?
The onnnnnnly thing that I hate my humom to do is to kiss my nose.  I hate it!  I don't know why because I love to have my whole face kissed, but I don't like my nose kissed.  It's my  pet peeve!! Yuck!!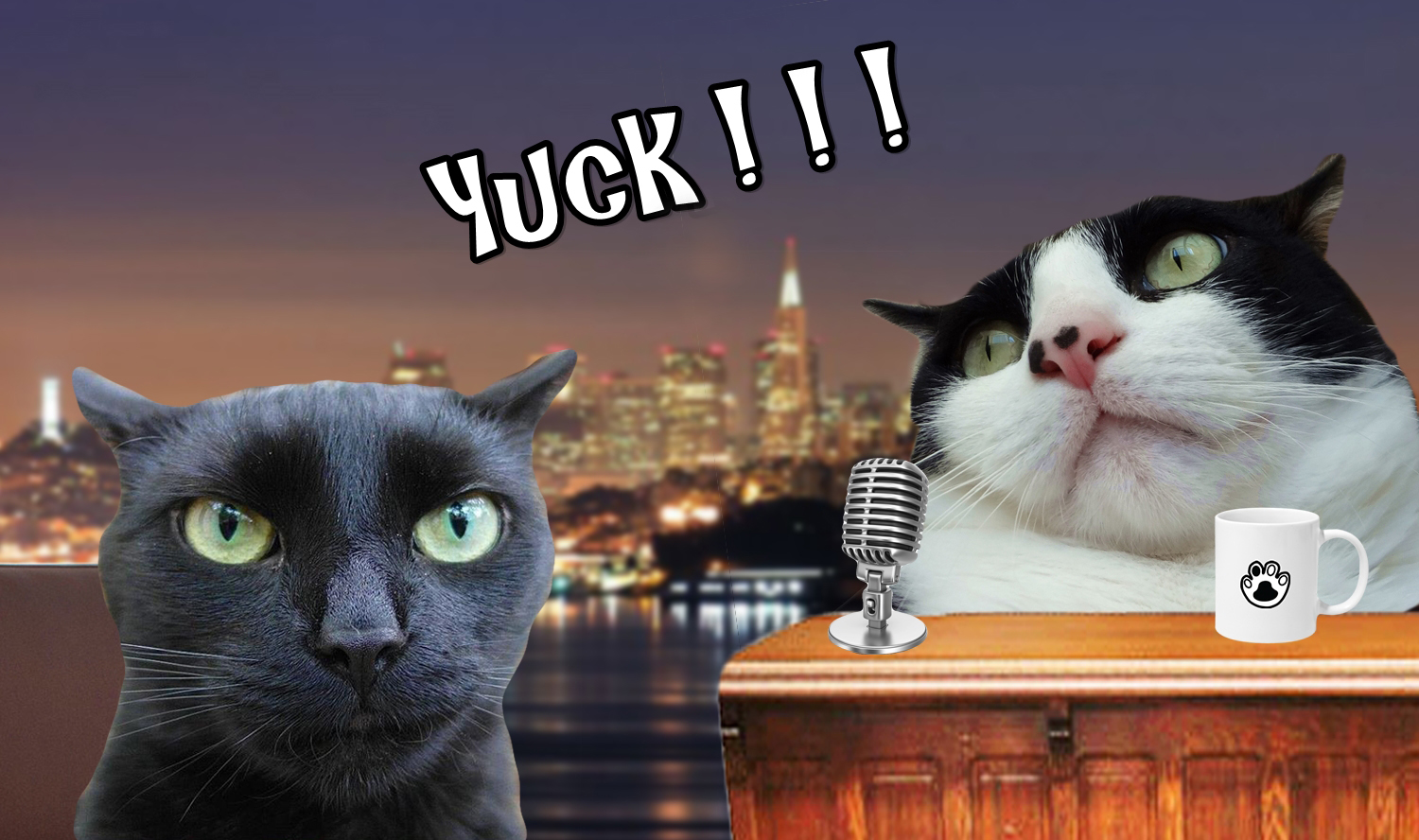 On kitchen counter or Under the bed?
I don't go on the counter OR under the bed!  Humom's bed sits right on the floor so it's not even an option for me, but I've never gone on the counter or table because mom taught us that it's not very ladylike.  Sometimes I'll try to sneak onto the coffee table, but as soon as mom says "off!"  I get off.  I'm very well behaved.
What's the MOST Important thing cat parents around the world need to know?
I think that the most important thing that cat parents around the world to know is that we are all different, but we all just want to be safe and loved.  Sometimes just 2 minutes of snuggle time can make all the difference in the world to us!  Alot of people don't want to give black kitties a home because they think that we are bad luck or evil.  That's crazy!!  Mom says that I have brought her the best luck she's ever had and I am such a sweet and loving girl to her and my sisters.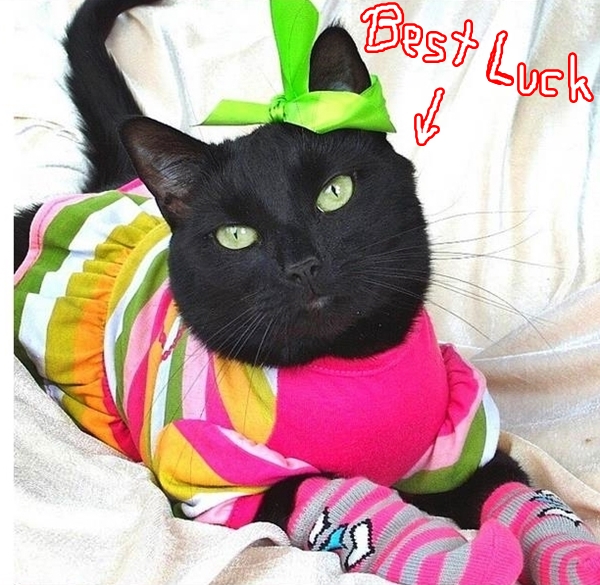 I've heard you are VERY good at Derping. What is the secret? 
When humom first started my instagram account, I wasn't very good at derping.  I rarely made any bad or silly faces.  But now once I realized how much fun it is, I can't stop!  My  furiends are starting to call me the "Queen of Derp" and I like it!!  I can't reveal my secrets to you for the perfect derp though because then it won't be a secret anymore!!  It's really nothing out of the ordinary except that mom knows the best times to take lots of pictures of me.  We are a good team!!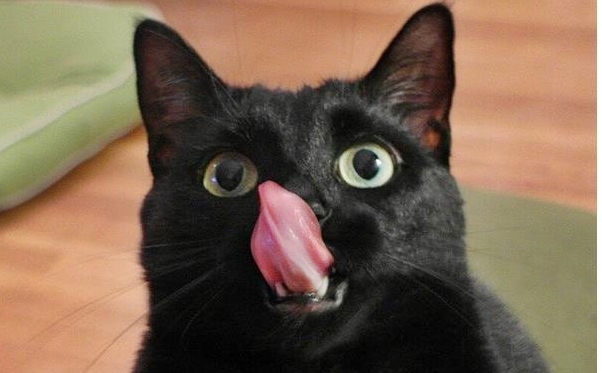 Who you want to see in The Caterview? and What do you want to know about him/her? 
I would love for my boyfriend Panther @panther_the_black_cat  to be interviewed.  He has recently gotten a new baby sister Abby and he's also moving to a new home so I would love to hear how he's feeling about everything.
Last but not least, how can people find you ?  
I would love for everyone to visit my account and say hi!!  You can all find me on instagram at @sophie_the_model  and at cute4kind.org.  My humom wants to start a facebook account for me, but we are going to wait until we are settled into our new home.  Thanks everybody!!  Bye bye!!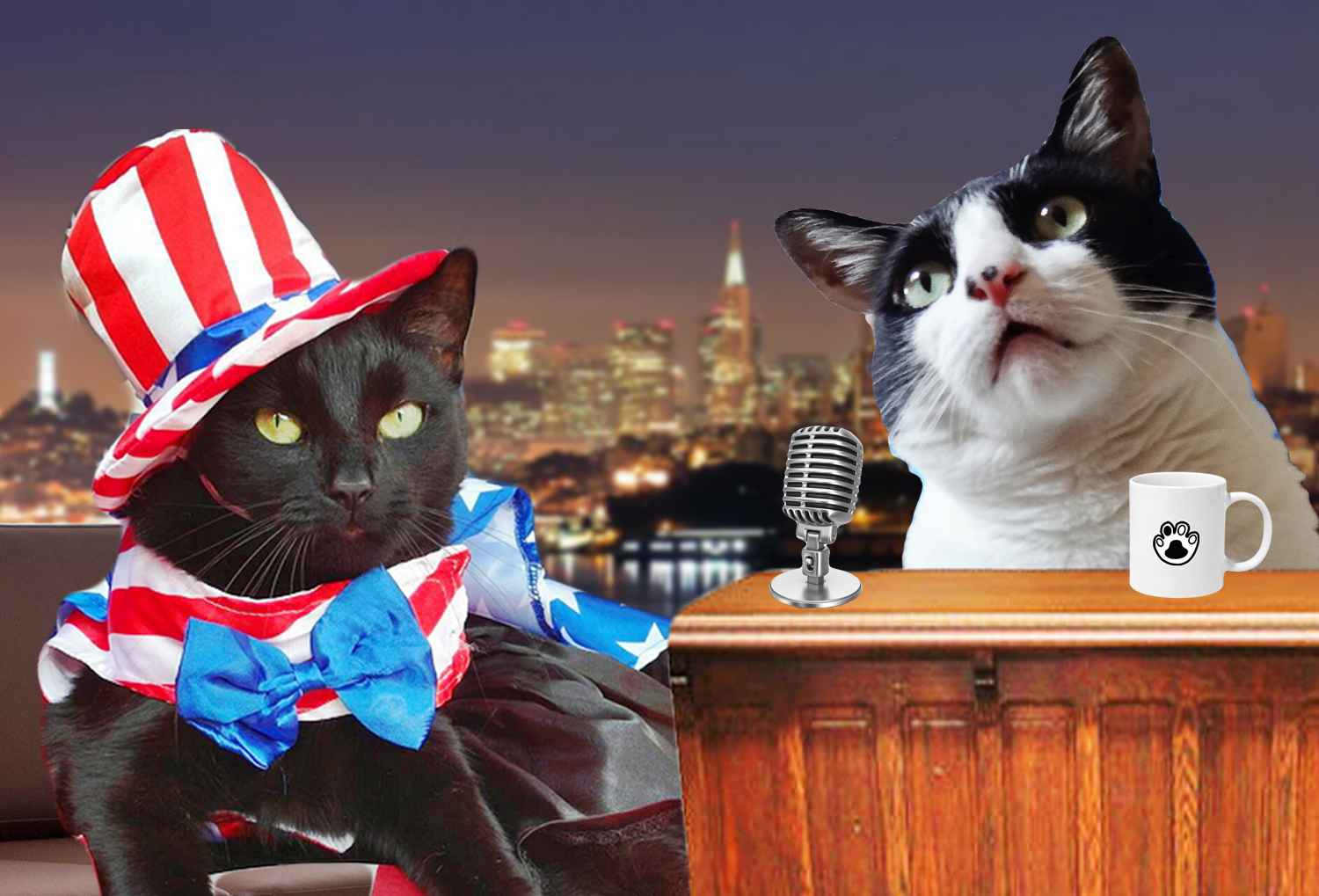 Oh we can't wait for your Facebook page. It's going to be gooooooood I can tell! Thank you very much Sophie!!!! Always fun to CAT up with you! Thank you very much for such a great interview and all of the kitty insights. See you on Instagram! 😉
Comments
comments