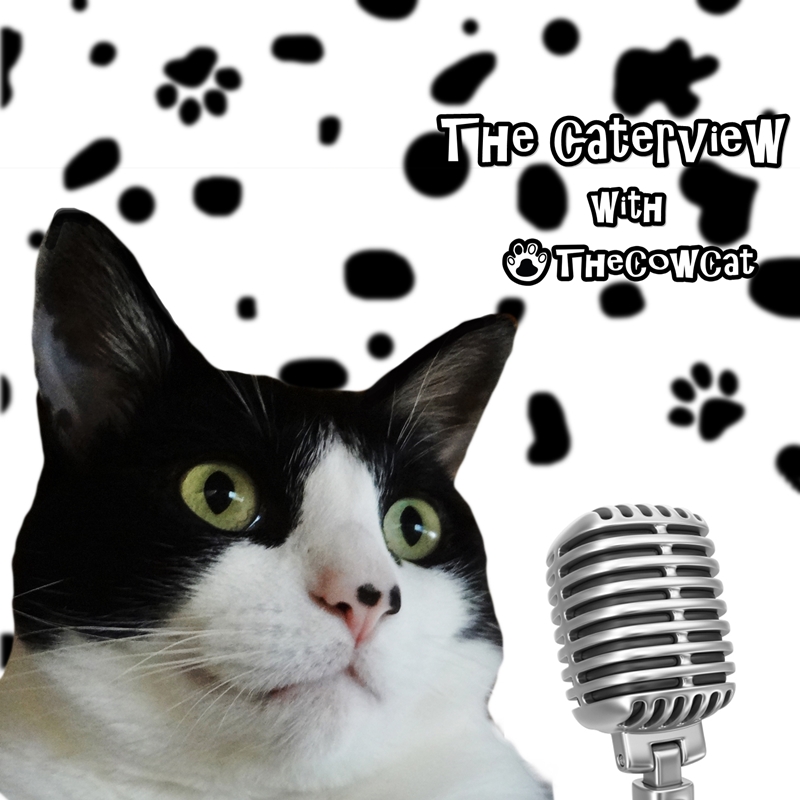 Finally!!!! It's time to reveal what I have been working on behind the scenes for a while. Nope..I'm not talking about my 18 hour beauty nap. I'm talking about "The Caterview"! In the past 10 months, I have been writing kitty stories based on my personal experience. As I've been making new friends on my website, Facebook and Instagram everyday, I realized that all of my friends are cat lovers, indeed, many of my friends are cat parents just like my daddy!
So I think, would it be good to share not only my cow cat experience, but also my pawsome furriends to all the cat lovers and parent out there!
That's how The Caterview idea was born. I will be interviewing my furry friends about their pawsome lives! And this will be all about the cat perspective, so you will understand what we really think about everything…especially you!!!!
Yes, I have been interviewing famous kitty friends and I just CAN"T WAIT to share all of the interviews with you guys!!!! The first guest on my show will be my good friend……drum rollllllllll……..Miss Sophie The Model, one of the HOTTEST black kitties on Instagram!!!!
I really hope The Caterview will put a smile on your face! We are going to reveal A LOT of cat secrets! Get ready for the big AWWWWW. See you on

Monday September 21st

! Until the Caterview premieres, keep calm and feed your cat (wet food please!)
Comments
comments